According to the CDC, 25% of retirement age Americans experience a slip and fall, and 20% of those falls lead to serious injuries. These include broken bones and serious head injuries. That's why we tell our customers to prioritize safety when it comes to flooring for seniors.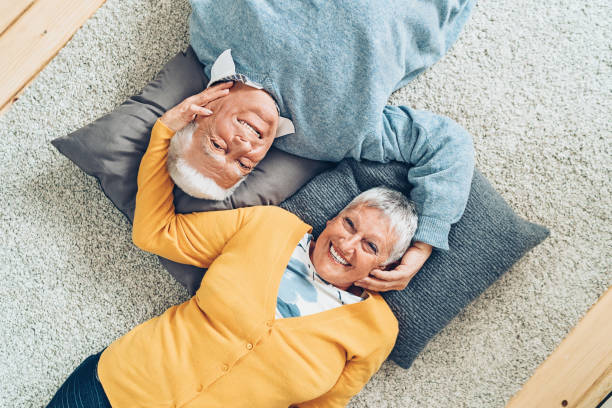 Carpet
Carpet is soft and cushioned, making it a safe, practical flooring choice for seniors at risk for falls, unlike hard surfaces. And if you're worried about your carpet trapping allergens, consider a hypoallergenic caret.
However, wheelchairs will struggle more on carpet compared to hard surfaces. Additionally, long-pile carpet can be a tripping hazard, so your carpet pile should be no thicker than half an inch.
Cork
While cork is an uncommon flooring choice, it's an ideal option for seniors because it's shock-absorbent and slip-resistant. That means cork floors not only reduces the risk of a fall, they also provide cushioning that minimizes injury.
Cork also provides the same level of beauty as traditional hardwoods while absorbing noise. And if you have your cork floors finished with a sealant, they become effortless to clean and maintain.
What to Avoid
While it's important to find the perfect floor for your unique living situation, it's also important to identify the flooring styles that seniors should avoid.
As one of the hardest flooring surfaces, tile is probably the last thing you want for your floors. Whether it's ceramic or porcelain, tiles are hard, brittle, and slippery.
On top of that, you typically lay these floors in your kitchen and bathroom, where you're already at risk for slipping. Consider something water-resistant but non-slippery like luxury vinyl instead.
Natural stone is another style to avoid. While not necessarily as slippery as traditional tile, stone is just as painful to fall on. In addition, it requires frequent maintenance and upkeep, and can be incredibly slippery when polished.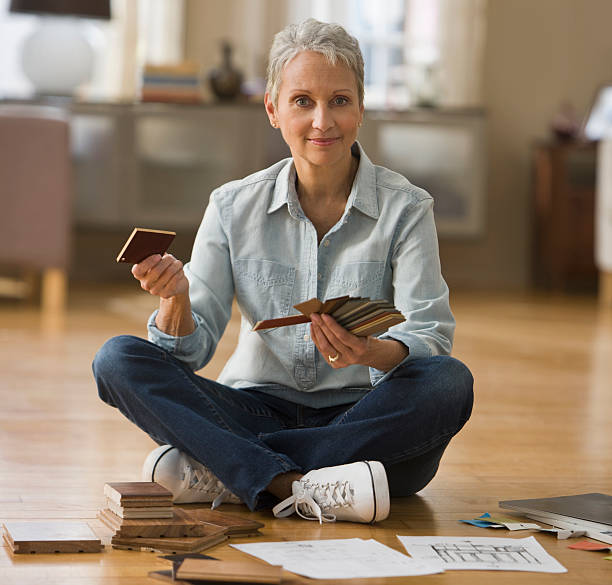 Surprisingly, area rugs are out too. Everyone has seen their favorite area rug bunch up and slide around because someone stepped on it the wrong way. That creates a massive tripping hazard. While a cushioned mat can reduce that risk, you're still better off with wall-to-wall carpeting instead of a rug.
Still not sure what floors are ideal for your retirement? Reach out to The Carpet Shoppe in Springfield, and talk to our experts about the ideal flooring for seniors.