The Benefits of Laminate Flooring
Choosing new floors for your home is an important process, that's why we want to make sure you find the floors that make sense for your home. Laminate flooring is one of the most cost-effective and long-lasting floor styles you can find.
Find out why laminate is one of America's favorite floors with this quick list of benefits.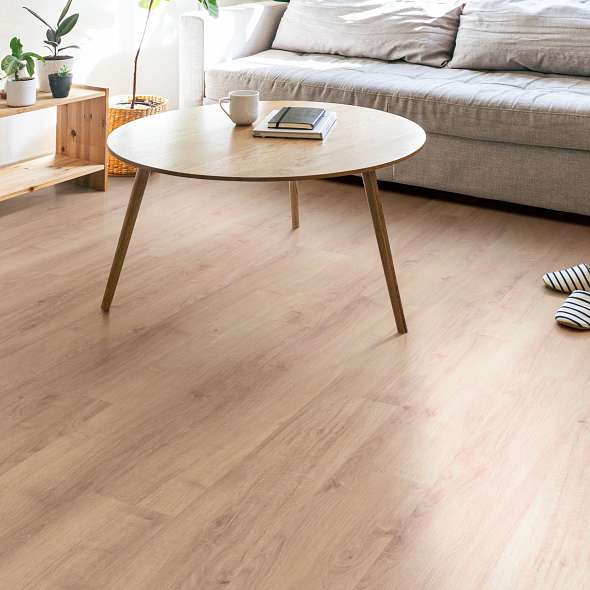 Durability
Laminate floors are significantly more durable and scratch-resistant than traditional hardwoods. Dogs, cats, kids, and high heels will struggle to leave a mark on your resilient, impact-resistant laminate floors.
On top of that, laminate is extremely water-resistant. Laminate floors are designed to withstand the worst spills, fading, stains, and moisture damage. This also makes them easy to clean and maintain.
Cost-Effectiveness
You'll be hard-pressed to find a more cost-effective flooring option than laminate. This is because laminate is made from a composite of different woods compressed at high temperatures, making it massively more affordable than traditional timbers.
Variety
While laminate floors are considerably less expensive than classic hardwood floors, they also replicate the same sought-after beauty that you want in your home. Laminate floors come in such a variety that they can match any style.
From dark walnuts for your home office to light pines for your mid-century modern living room, laminate floors can offer all the style and beauty of other traditional hard surfaces at a lower price.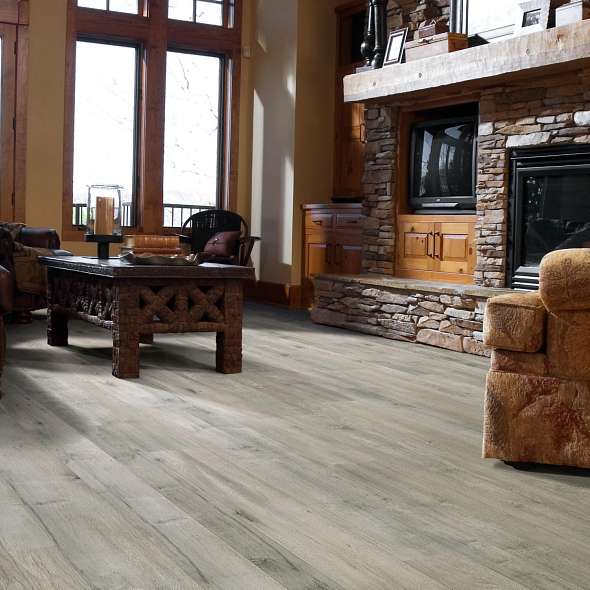 Easy Installation
Laminate boards are designed to interlock with one another, making them one of the easiest types of flooring to install. Plus you can often install laminate over your existing floors, so you don't have to go through the process of removing your previous floors.
That also means you don't have to glue, nail, or staple down your new laminate floors, which is perfect for DIYers.
Ready to find your new laminate floors? Choose The Carpet Shoppe for all your flooring needs!